DREAM TEAM.
SEASON 20|20 YEARS.
NBA TIPPING.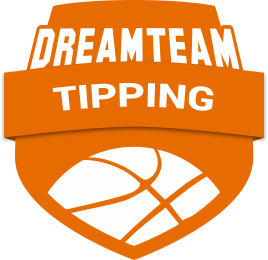 simple & free. all-in comp. your own private leagues.
ALL IN. YOUR OWN PRIVATE LEAGUES.
DREAM TEAM - NBA TIPPING 2020-21.
Tip with the new-look NBA tipping at the Sportsdeck.com Dream Team network - celebrating 20 years of Dream Team! We have all of your NBA 2020-21 gaming needs covered - if you're already a fantasy player, simply login and start tipping right away! Get live tipping trends & historical team match-up data for informed tips.

Tip for any upcoming match and game week, or every week at any time. Tips may be entered and changed right up until match tip-off. Take on the entire competition, your state of origin and your team's supporters. Setup up to 10 unlimited-size private leagues and take on mates. Live scoring and league rankings every game week.
SIMPLE TO PLAY. ANYWHERE. ANY DEVICE.
1. Start tipping immediately, any game week, every game week. Edit tips right up until match tip-off.

2. Join/create up to 10 unlimited-size leagues, take on friends, colleagues & relatives.

3. Take on your league, your state of origin and the entire competition with your single tipping entry.

Perfectly designed to play on your desktop or tablet. Grab the all-new Sportsdeck app - 12+ sports, 25+ competitions, one app (to play them all)...
YOUR ONE-STOP FANTASY NETWORK.
Sportsdeck.com by VirtualSports is Australasia's most comprehensive fantasy sports network. Daily Fantasy Sports, season-long salary cap games, draft-style leagues, tipping & pick-em, comprehensive projection tools and historical data - your one and only stop!

In 2020, we present:
- Dream Team - the original fantasy sports brand you can trust.
- 25+ individual games and competitions.
- 12+ national and international sports and leagues.


Seal Of Quality